TTArtisan
Regular price
$149.00
Sale price
$149.00
Unit price
per
Sale
Sold out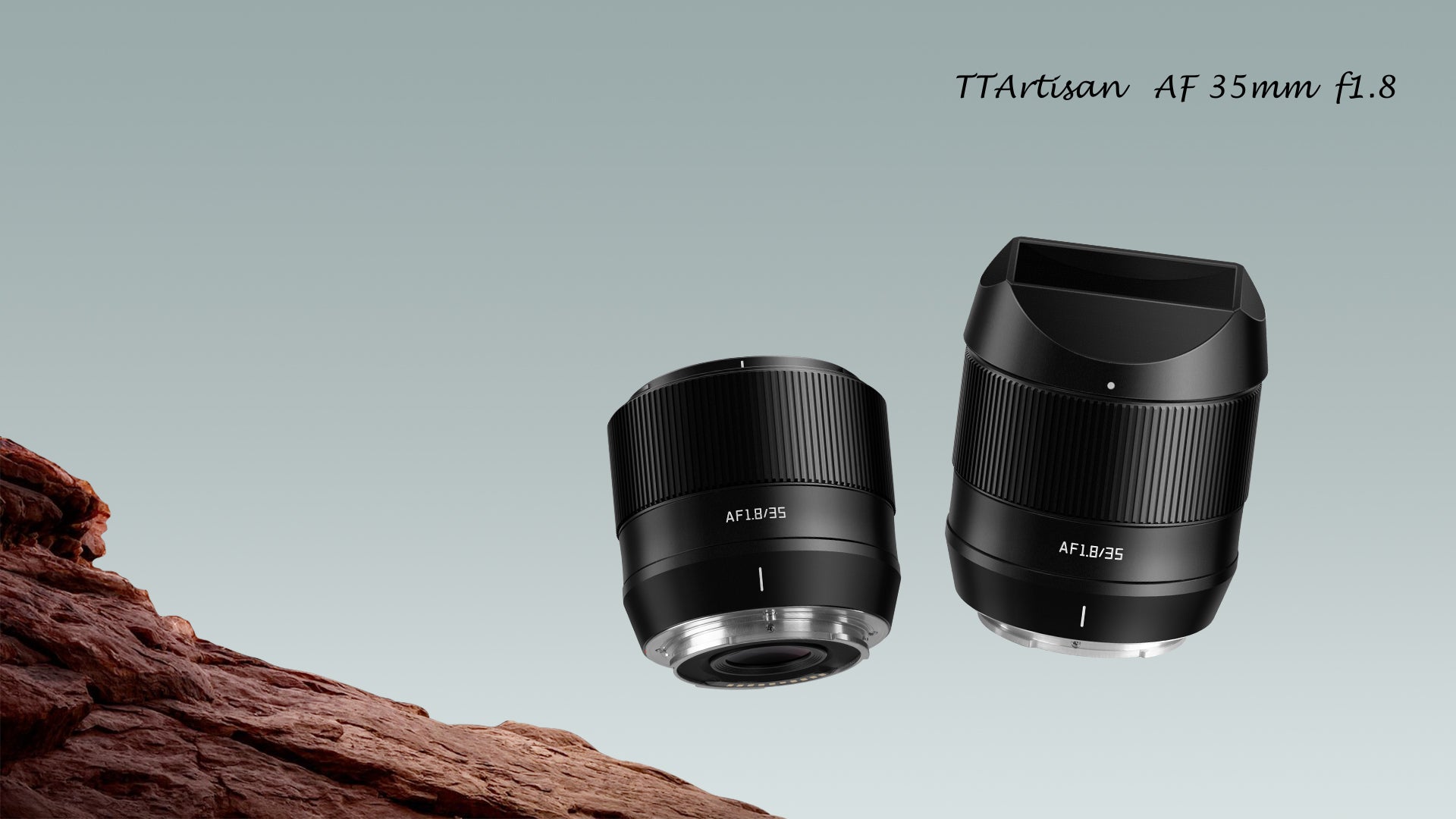 Stepper Motor, Fast and Quiet
TTArtisan 35/1.8 lens adopts an "STM+lead screw type" structure, which provides quiet and fast  autofocus to help capture the remarkable moments.
Eye Detection
Accurate and agile eye detection makes it easy to capture wonderful moments when taking photos, and helps to shoot smooth images when recording videos.
Quick Capture
Excellent performance
Create more Possibilities
F1.8 Large Aperture, Soft Bokeh
F1.8 aperture allows more light to enter the camera, which is beneficial for low-light photography.
In addition, the large aperture brings objects in the foreground into focus and blurs the background.
Low light shooting.
50mm equivalent on full-frame
35mm on APS-C is equivalent to 50mm on a full-frame camera, which is very close to what the human eye sees.
Get creative
With its large aperture, autofocus and lightweight performance, the 35mm F1.8 lens is an ideal choice for portraits, Humanist photography, still life photography and other photography subjects.
Chromatic Dispersion Control ED glass
The lens uses ultra-low dispersion glass elements to help reduce purple fringing and improve clarity.
Lightweight and portable
35mm F1.8 is compact and lightweight, making it easy to carry around and ensuring you don't feel weighed down when capturing the perfect moment on the go.
Metal material
The lens barrel and mount are made of aviation aluminum, and the metal texture perfectly matches the cameras.
Well-designed Firmware update Interface
The Type-C interface for firmware update of 35mm F1.8 is design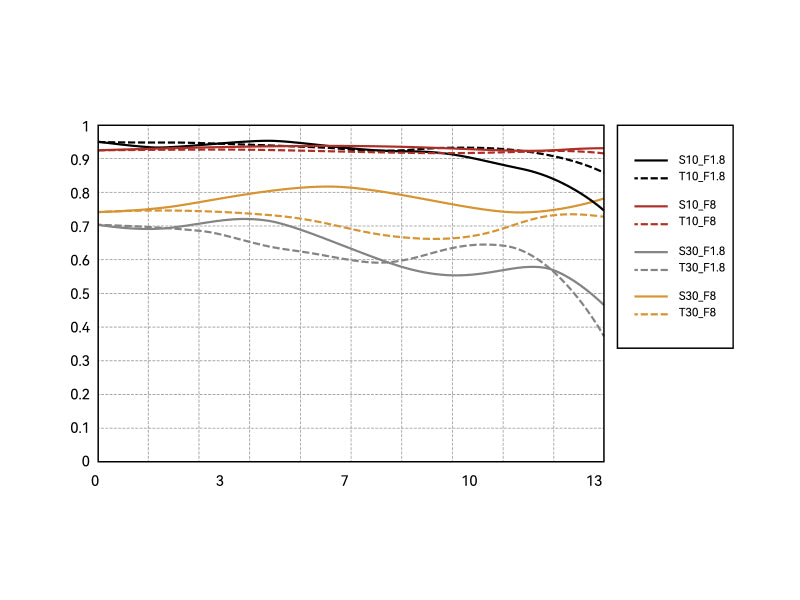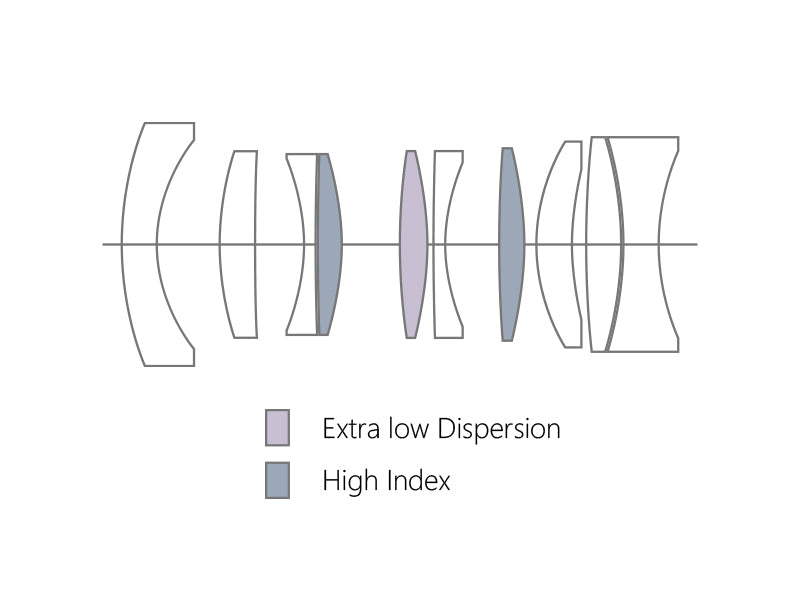 | | | | |
| --- | --- | --- | --- |
| Focal length | 35mm | Maximum aperture | F1.8 |
| Closest focus distance | 0.6m | Minimum aperture | F16 |
| Frame | APS-C | Diaphragm Blades | 9pcs |
| Filter size | 52m | Optical Design | 10 Elements in 8 Groups |
| Angle of view | 45° | Focus method | AF |
| Weight | Around 199~210g | Mount | E/X/Z |
Share
View full details
Awesome for everyday use
I was privileged to have access to the pre production version for Fujifilm X mount, I had it mounted on my XT5 for testing to see how well it would handle the extremely demanding high MP sensor inside the Fujifilm XT5
From my testing, i did a total of 7822 photos with the lens, ranging from landscapes to portraits to fashion, lens kept up rather nicely.
Handling the lens was rather easy, it is small and light weight to the point where it does not add additional weight to the front of my camera making it balance rather well, the manual focus turns nice and smooth and responds rather well.
Auto focus was snappy and had no issues to lock onto my subject, backlight type scenes as well very harsh direct sun and even in low light the focus motor was able able to keep up real nice.
Image quality was outstanding in the center of my frame wide open even on the demanding sensor inside the XT5, corner sharpness wide open was a tiny bit softer, though clears up at F2.8 and becomes really nice at F5.6 to F8, surprisingly even at F16 I did not run into diffraction issues.
The lens manages to resolve the demanding sensor inside the XT5 without any problems, which is a bonus at this price point.
Can recommend this lens if you are looking for a walk around type lens that can double up as a portrait lens, it provides a amazingly handy 50mm field of view, which makes it versatile for just about anything you might need from a tiny little sharp prime lens, exited to also try get my hands on the other autofocus lenses available.
At this price point value for money is king, definitely worth it.