TTArtisan
Regular price
$199.00
Sale price
$169.00
Unit price
per
Sale
Sold out


The Magical Lilliput
In the tilt lens, the real world is transformed into a lovely miniature landscape, making it feel like you've entered the Lilliput in Gulliver's Travels.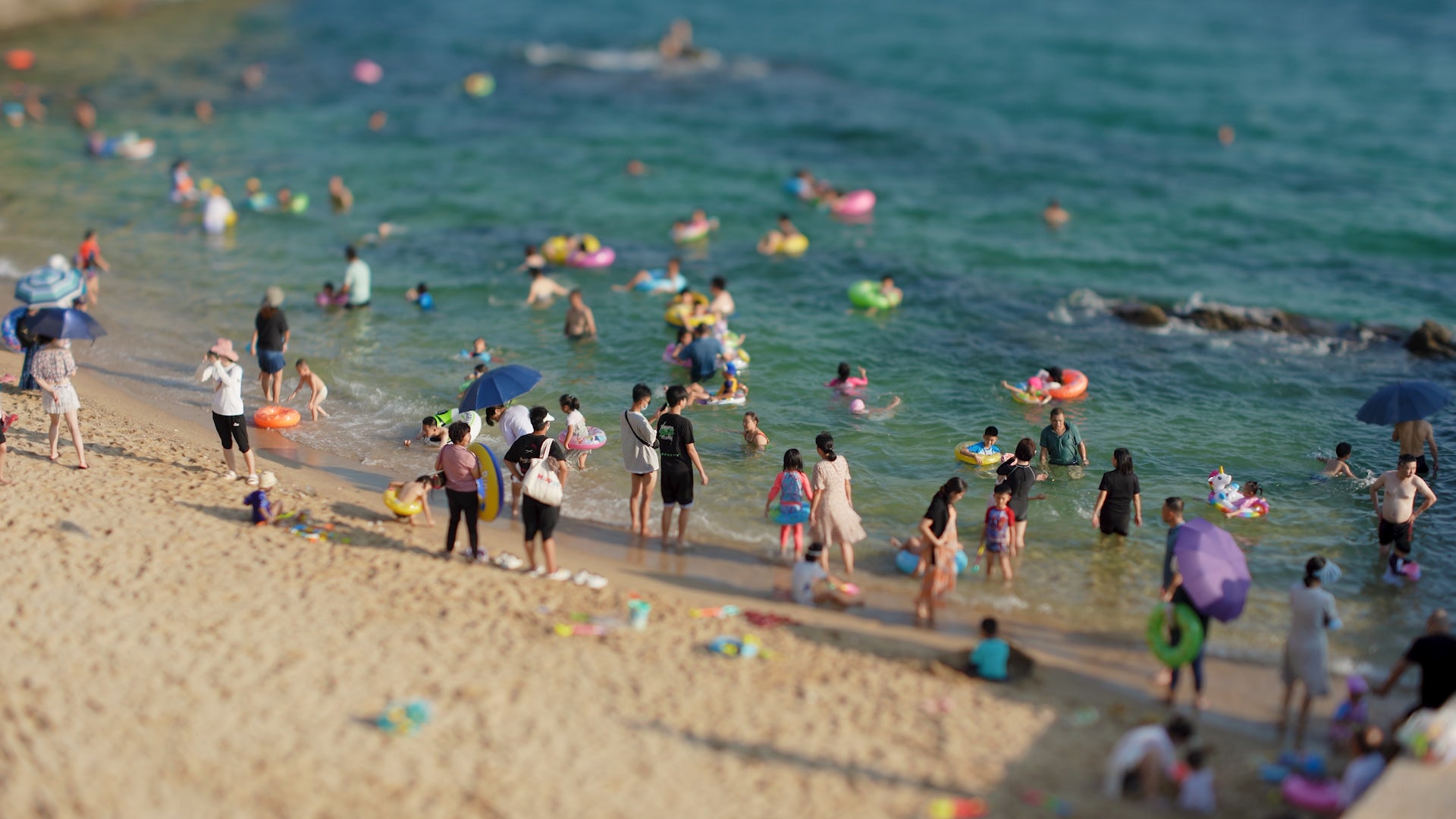 The Plane of Focus is in Your Control
As shown in the left figure below, there is no difference between the lens and the regular 50mm f1.4 lens when the tilt function is not used. With a large aperture, only part of the ducks are in focus and the rest of the image is bokeh. As shown in the right figure below, after using the tilt function and without changing the aperture, the focal plane is parallel to the sides of the three ducks, so all three ducks can be shot clearly.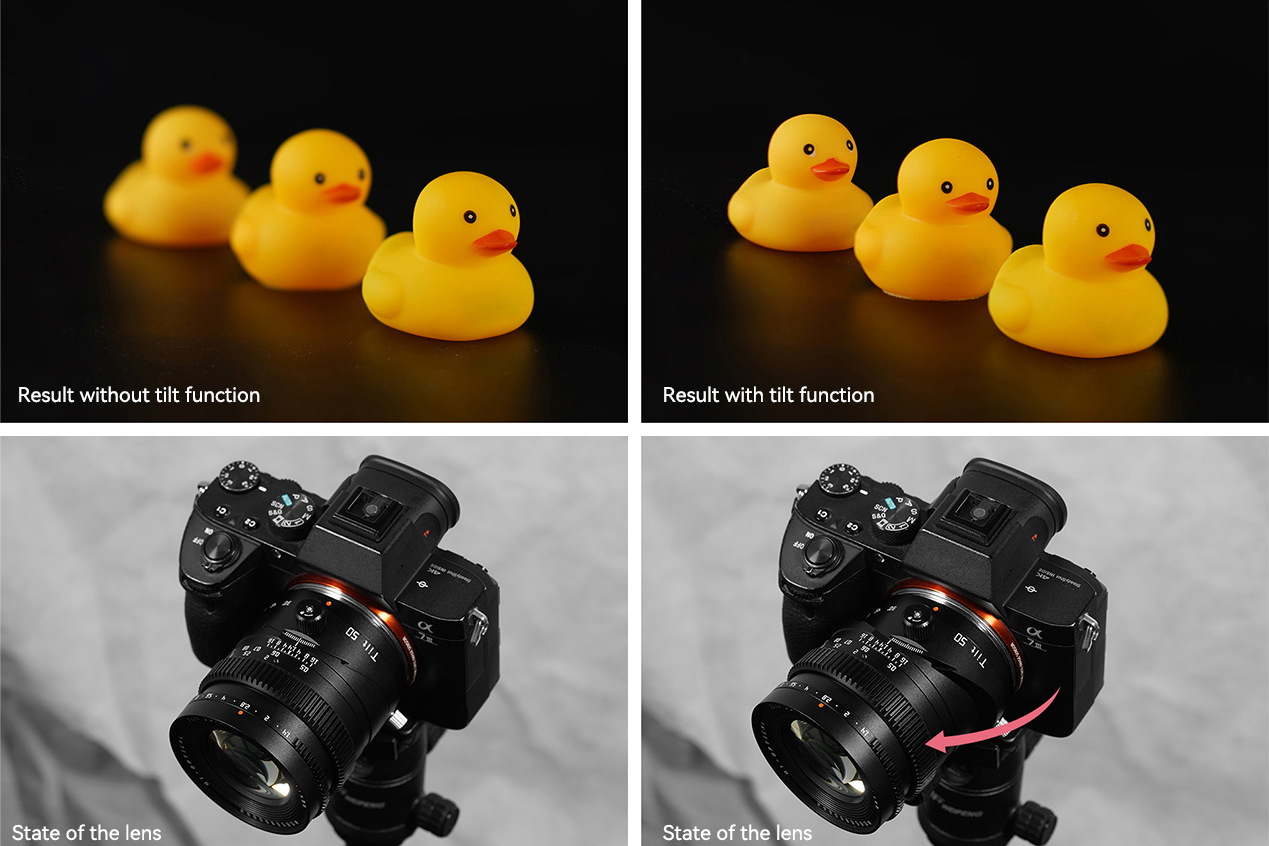 Partial Focus Function
When taking pictures, we often encounter the need to only make some areas clear and other areas blurred. For example, for the lucky cat, if you want its face to be clear, and the torso to be blurred. If a regular lens is used, since the face and the torso are in the same focal plane, the face and the torso will stay clear at the same time. But using a tilt-shift lens can meet this need without changing the aperture, and making photos more artistic.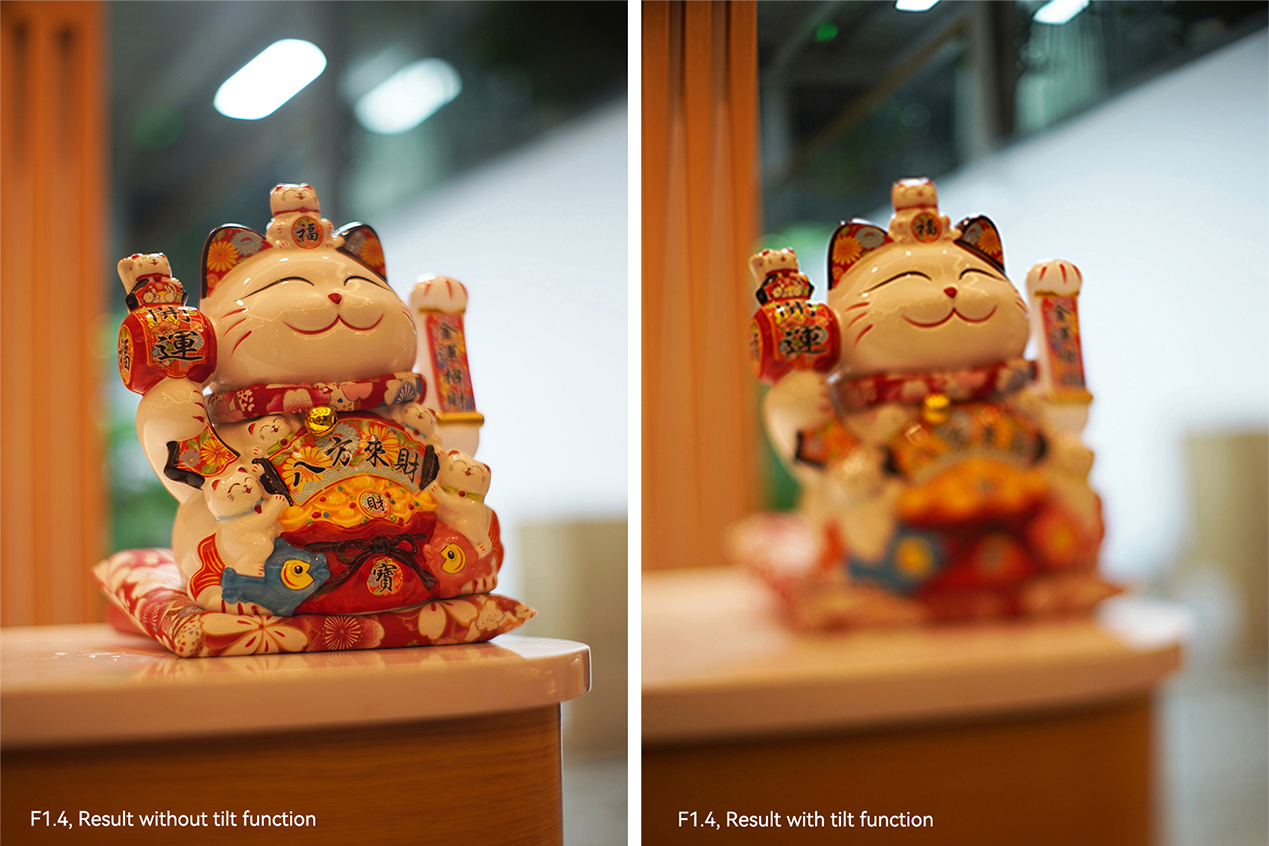 Video-Specific Optimization
The video clips from the perspective of "Lilliput" are novel and fun. For more convenient and professional video shooting, the lens has been specially optimized - the focus ring and aperture ring are designed to fit most focus followers in accordance with cine lens.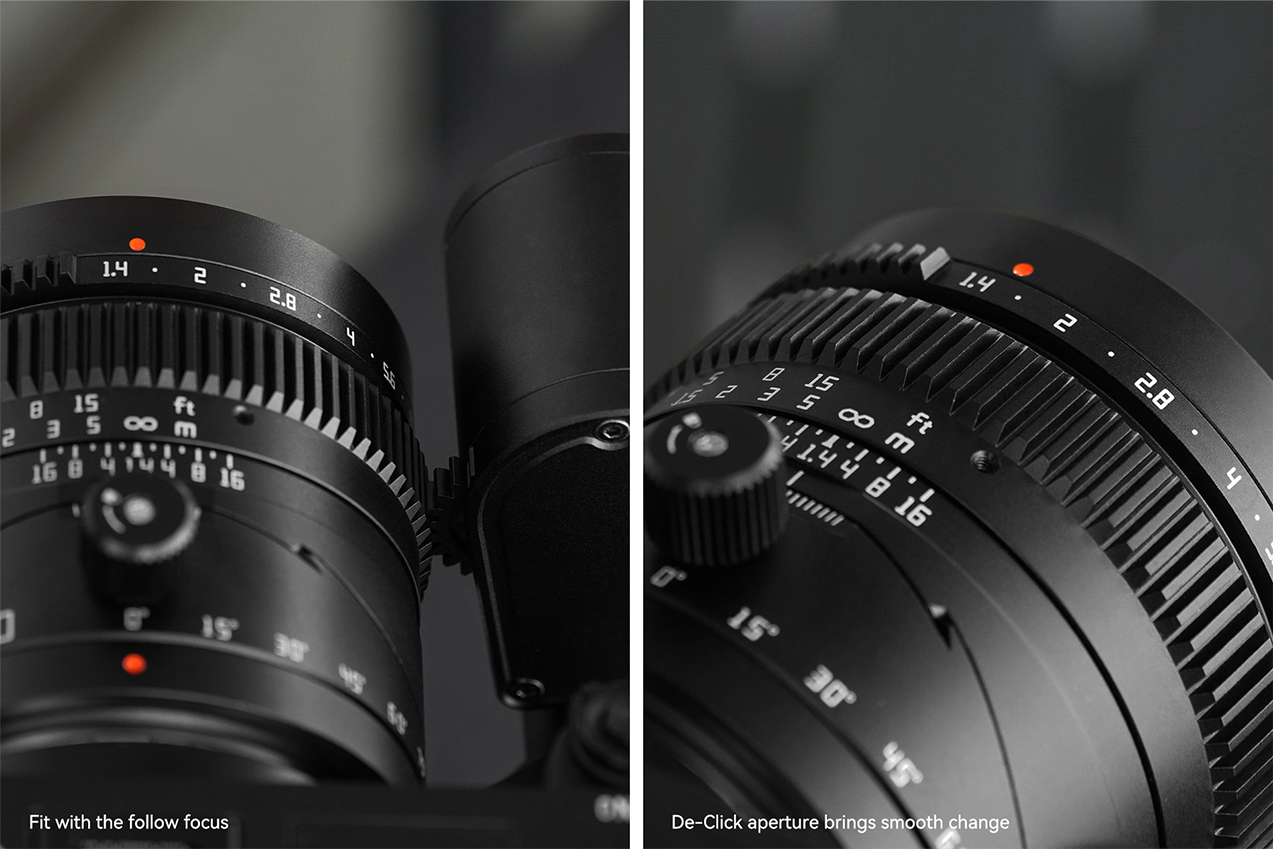 Two Results for the Price of One
A tilt lens can be simply understood as: a conventional lens with a large imaging circle combined with a tilt mechanism becomes a tilt lens. Therefore, when the tilt angle is 0 degrees, it is a conventional 50mm f1.4 large aperture lens that can be used for normal portraits, humanities, sketches and other subjects. In addition, the optical performance is also more guaranteed. Because in the normal state, only the central part of the large image circle is utilized.
Share
View full details
Optically excellent lens
Tilt mechanism should be screw-driven
Lens i have always wanted
As stated before, this will probably not be your main lens, but for the specific results that it can produce, there is a chance that you will want to have it with you all the time. I bought mine for a specific project, have it for a month and already loving it. Being so versatile, there's no fear of getting bored by it at some point. Well done, TTArtisan!
Experimental with soft bokeh, as classic as it needs to be, all-rounder.
Very interesting lens, capable of doing many things and with a soft but powerful piece of equipment that is open to experimentation too. More in the video following, with many examples both in studio and outside.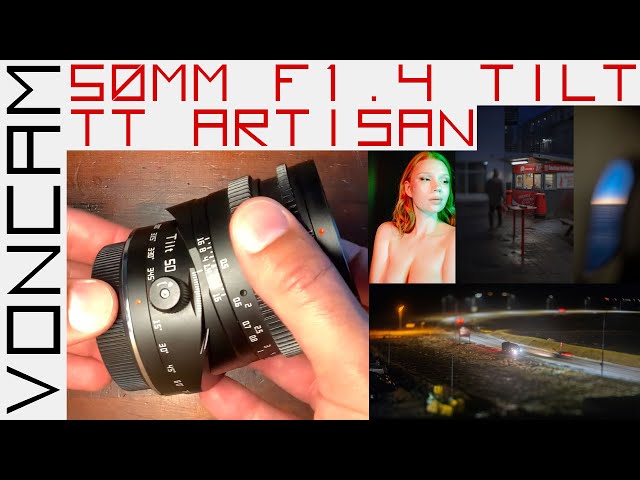 Masterpiece
Many Thx for this extraordinary lens. With this lens - I got so much fun and creativity...I can't say enough thank you. This lens brings defenitly the feeling to get a (ultra) wide angle version of this beauty. Please - bring us a 24mm or 14mm tilt lens version like this.
Very nice lens ...
... I bought this lens for my creative set that works with Lumix system (L-mount) and I am very happy to say that this manual lens is amazing and I love the narrow fileld of the focus from it. Superb quality in my opinion.
I have no problem to work with manual settings on the lens and manual focus, so for me this optical glass is top class.